I have always had an affinity for the perfect fake IWC Mark XVIII. To me, it (in its brief run) embodied the last breath of tool watch energy in a modern design. Its predecessor did a bit too much by way of the gauge-style date readout. In contrast, the cheap replica IWC XVIII UK brought forth — especially in the black dial iteration — a matte dial aesthetic and matte-textured finishes to the hands. It was far from precious. The white dial variation takes that toolish ideal and injects it full of fun.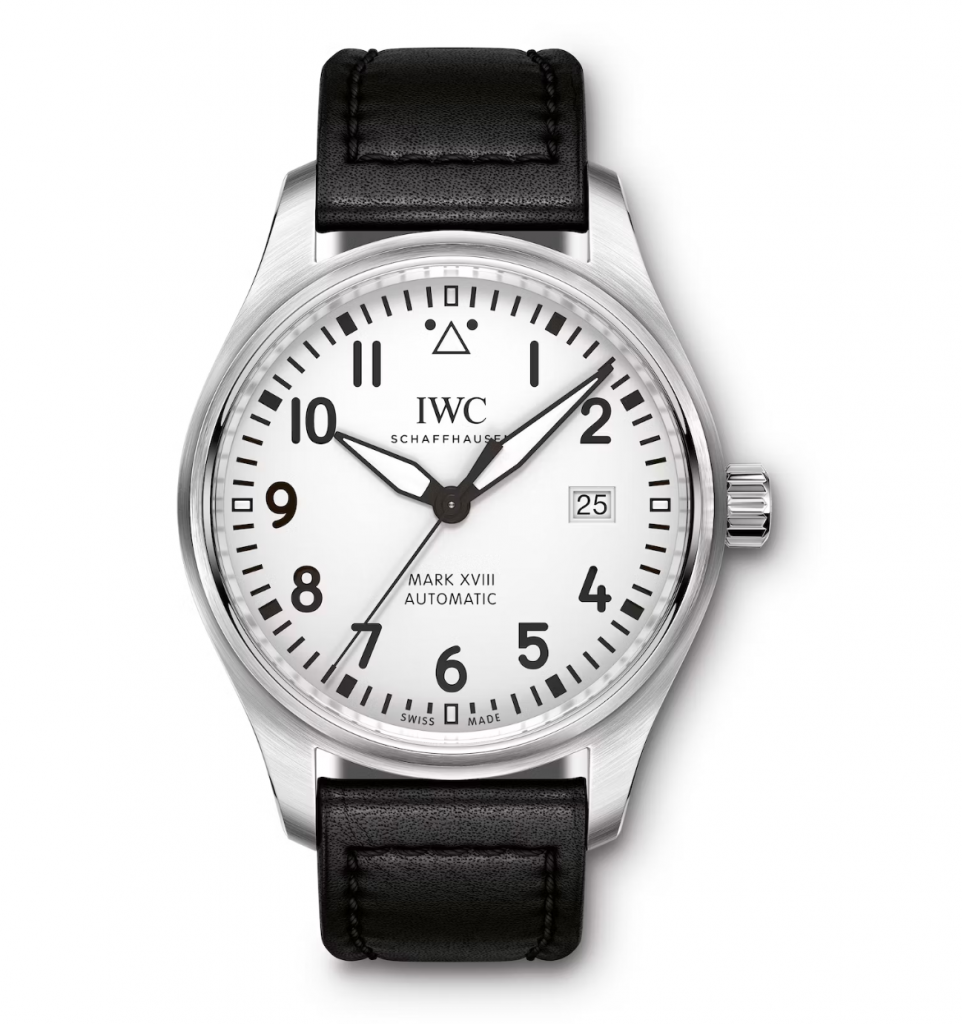 While I'm not typically a white-dial guy (Labor Day rules need not apply to me), this one has been on my radar for a while. It's 1:1 replica IWC's take on a stark-white polar dial. The black of the numerals indicates a real focus on legibility, a hallmark of pilot watch design. The one drawback is that the sheer lightness of the dial could make it wear larger than its true 40mm sizing, but that's not a real concept. It's definitely a watch that will get looks from passersby. I'd even go for this one on aaa quality fake IWC's underrated bracelet.
This brings me to the fact that this watch is, sadly, discontinued — survived by a similar silver dial high quality replica IWC Mark XX but it just doesn't have that same…umph. And the old full-brushed bracelet has been replaced by a brushed and polished version. Anyway, I digress. The Swiss movement copy IWC XVIII is my choice, and I'm sticking to it.